How it works
Add items to your cart (or shopping bag).
Check out with Shop Pay.
Choose the option to pay in installments.
Your first payment is due at checkout. The remaining payments are automatically charged to your card saved on Shop Pay based on the payment plan you chose. Don't worry, you'll get an email reminder before each payment to remind you.
Buy now, pay later with Shop Pay
You can add the buy now, pay later with Shop Pay messaging in your online store banner, and the following subheadline:
When you choose Shop Pay at checkout, you can split your purchase into flexible installment payments.*
Quick decision, flexible payments, no late fees
You can create icons for quick decision, flexible payments and no late fees, and use the approved text.
Quick decision Get a real-time decision on your eligibility.
Easy payments Split your purchase into easy bi-weekly or monthly payments.
No surprises No late or hidden fees.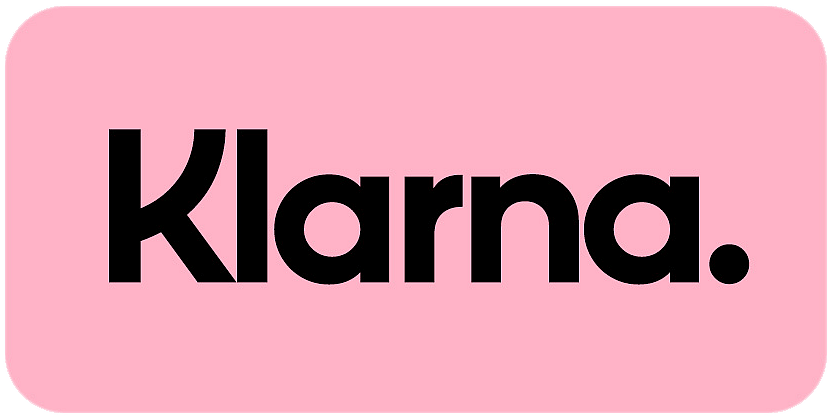 Shop now, pay later
We've partnered with Klarna to give you a better shopping experience
It's smooth and simple
Klarna helps you elevate your shopping game. When you choose Klarna at checkout, you'll get the option to shop now and pay later for your purchase. It's shopping the way it should be. Effortless, safe and fun.
Monthly financing
Apply for easy monthly financing directly in the checkout. A simple, 2-step application will provide an instant decision. Once you've been approved, you'll receive reminders and can manage your payments directly in the Klarna app. Monthly financing products are offered by WebBank, member FDIC.
How to shop with Klarna
Add item(s) to your cart and head to the checkout.
Select Klarna at the checkout to pay as you like for your purchase.
Manage your orders and payments in the Klarna app.
We're always here to help!
Don't see your question here? Check out Klarna's full FAQ page. You can reach Klarna anytime at https://www.klarna.com/us/customer-service/ or by downloading the Klarna app.
What happens if I make a return?
If you need to return part or all of your order, Klarna will issue you with a new statement. Simply follow the retailer's return instructions and make sure to take note of the tracking number. Log into your Klarna account, select "report a return", and we'll pause your statement. As soon as the retailer has processed your return, we will send an adjusted invoice.
There's something wrong with my order. Do I still need to pay for it?
You do not need to pay for goods that are received damaged, broken, or defective. Follow the retailer's dispute instructions and "report a problem" in your Klarna account to pause your statement until the issue is resolved. As soon as the retailer has registered your return, the refund will be processed within 5-7 business days.
I have not received my order. What happens to my statement?
You do not need to pay the statement until you have received your order. Contact the retailer for a delivery update, log into your Klarna account, and "report a problem" to pause your statement until you've received your order.
My statement is incorrect. What should I do?
If your statement does not match your order details, please contact the retailer directly to correct your statement. Log into your Klarna account and "report a problem" to pause your statement until the details have been corrected.